Support Relief Efforts for Hurricanes Maria, Harvey, Irma, and the Western Wildfires.
Donate Supplies to Schools Affected by Natural Disasters
Recently, hundreds of schools have been impacted by Hurricane Maria, Hurricane Harvey, Hurricane Irma, and the Western Wildfires. These schools need your help to get up and running as quickly as possible. School Specialty is offering the lowest possible pricing on several school supplies to send to schools in need. Enter promo code 081HELP at checkout for sale pricing and free shipping.
WAYS TO DONATE
Ship the product to yourself

Check your local charity drives and donate the product there

Ship your order directly to a school in need

Put the school's address in the Ship To line
Add "Disaster Relief Donation" in address line 2

Monetary donations can be made to the School Specialty GoFundMe campaign

Click Here to read more about the campaign
Your donations will ensure children in affected areas receive the necessary school supplies they need, and more importantly, help communities get back to normal.
Use promo code 081HELP
when ordering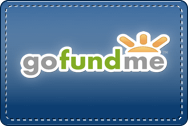 Click to Donate Now!
Shop Essential School Supplies
Meet the Needs of Your School
We realize that the unique needs of each school may exceed basic school supplies. If you are looking for something specific, take advantage of our selection of back to school catalogs. Our assortment of sale catalogs provides a wide array of specialty items at discounted pricing.
Offer expires December 31, 2017. The promo code 081HELP must be noted on your order to receive these special sale prices. Upon entering the promotional code on your online order, sale prices will be shown in your cart as you check out. This offer cannot be used with any other discount, promotional offer, previous order, quote or bid. All promotions are subject to change at any time without written notice and may be subject to qualifications and restrictions as determined by School Specialty. Prices include shipping.