Discover a Collection of Curriculum Resources
In addition to a multitude of instructional supplies, School Specialty offers a broad assortment of core and supplemental curriculum solutions across all subject areas. Our instructional resources, intervention programs, and test preparation materials are designed and developed to accelerate achievement. We combine comprehensive curriculum with customized professional development to help you provide the highly effective instruction that moves students toward mastery. Our digital programs offer convenient, efficient and time saving solutions for busy classroom teachers.
SCIENCE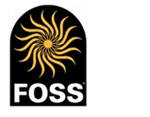 FOSS Next Generation puts the Next Generation Science Standards (NGSS) into practice by integrating all three dimensions: disciplinary core ideas, science and engineering practices, and crosscutting concepts, all within our classroom-proven tools and strategies to engage students and teachers in enduring experiences that lead to deeper understanding of real world phenomena. FOSS Next Generation makes full use of the latest technologies to provide students with engaging learning experiences and teachers with helpful resources for preparing for lessons, facilitating class discussions, and managing assessment.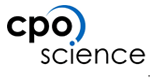 CPO Science hands-on STEM core curriculum programs for grades 6-12 help students make connections between natural and man-made phenomena. Students apply their growing scientific knowledge through scientific and engineering practices, using the language of mathematics, to understand the need and use of technology to change the way they interact with their world. CPO science materials were developed with extensive input from teachers so the content is accessible, the investigations are manageable, all with robust support for educators. Look to CPO Science for the best in discipline-specific middle school courses and a wide range of high school physical science courses.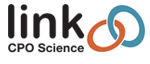 Engage your students and boost understanding of key science concepts with award-winning science and engineering investigations and innovative digital learning experiences from CPO Science. Four components combine to make the CPO Science Link series a powerful tool for advancing student understanding. With eighteen titles across life, earth, and physical science, Link is ideal for plugging in to weak areas of your current curriculum.


ScienceFLEX is a topic-based, modular, supplementary science solution that blends flexible classroom-vetted activities with informational text readings. Students explore real world phenomena through science and engineering practices and make connections via crosscutting concepts that span the science disciplines.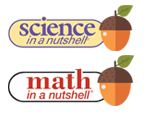 Get your students to think outside the box! Science in a Nutshell and Math in a Nutshell provide engaging active learning activities for your students in grades 2-6. Students gain confidence learning about money and counting in a classroom "store," and make scale models of the earth and sun to better understand the universe. 45 science titles and 18 math titles each come with unique consumable materials - making them perfect for makerspaces, after school programs, or science centers.
BACK TO TOP
READING & MATH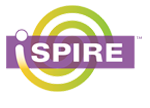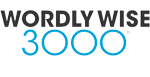 Wordly Wise 3000™ provides direct academic vocabulary instruction to develop the critical link between vocabulary and reading comprehension. The robust activities, social sharing and interaction, and differentiated instruction within our digital application provide engagement and support to meet the needs of today's varying student population.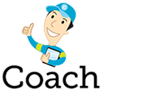 See how Coach can work for you!
Prepare students to master skills required on state assessments with the standards-based review, instruction and essential practice in Coach. Students will gain exposure to the rigor and item types featured on these tests through scaffolded lessons that build student confidence and proficiency.
Developed exclusively to match your state assessments
Reflects the increased rigor of new state standards
Flexible for use with whole group. Small group or individual students
Teachers Edition includes guidance on differentiation, ELL approaches, and common errors
Practice Tests offer new item types specific to the online assessments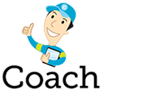 The Ultimate Teacher Toolbox
Coach Digital provides unlimited teacher and student access to Coach's proven, award-winning instructional content, searchable by book, topic or standard. Multimedia and interactive content includes lessons, activities, and assessments for remediation and reinforcement all aligned to standards. Lessons and activities can be easily displayed for class instruction, assigned for students to work digitally, or printed out for small groups and homework.
Explode The Code® is a research-based, multisensory program geared to improving literacy with direct, systematic, phonics instruction. Explode The Code's classic print program includes a sequence of skills-based student books with coordinating placement tests and instructional support. Build the essential literacy skills needed for reading success: phonological awareness, decoding, vocabulary, comprehension, fluency, and spelling with the Explode The Code series.
BACK TO TOP
PHYSICAL EDUCATION & HEALTH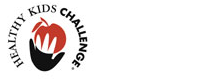 We are proud to offer Healthy Kids Challenge® (HKC), a nationally recognized program created by an exemplary team of registered, licensed dietitians with many years of school, program, and community wellness experience. HKC utilizes evidence-based content and instructional strategies that are aligned with the recommendations of CDC, NIH, American Academy of Pediatrics and USDA to provide effective nutrition education materials and services to schools and youth programs.


The ETR HealthSmart curriculum is a comprehensive K to 12 health education program that focuses on the essential concepts and skills students need to know and practice to adopt healthy behaviors. HealthSmart meets the National Health Education Standards and aligns to the CDC's Health Education Curriculum Analysis Tool (HECAT). HealthSmart focuses on the key areas of risk that confront children and youth today as identified by the CDC's National Youth Risk Behavior Surveillance System (YRBSS). The program also draws on the cultural strengths of students and their families to support healthy behaviors and establish healthy social norms and expectations.

BACK TO TOP
EARLY CHILDHOOD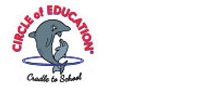 Introducing Circle of Education® - A Social Emotional Wellness and Learning Readiness Program. A child isn't ready to learn if they don't feel safe and secure. The Circle of Education® is a research and evidence-based social-emotional wellness program that addresses academic development, family engagement, behavioral health, and early intervention. Especially designed for young children from birth to 8 years, this program utilizes the latest neuroscience and child development research.
BACK TO TOP