Being ready for school has a whole new meaning.
Discover products and ideas to help follow COVID-19 guidelines.
As experts in educational solutions and school safety, we've brought together a wide variety of products designed to meet your needs. The selection will continue to grow, so check back often or contact your sales rep to partner with you to craft solutions for your unique situation.
Along with these COVID-19 related products we've gathered together, shop all your back to school needs here.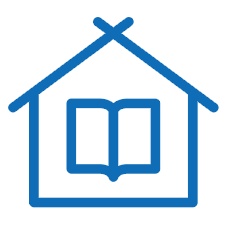 Safe Spaces
Enabling clean environments, safe hygiene and personal protection.
BACK TO TOP
Social Distancing
Helping everyone stay safely separated yet still feel connected.
BACK TO TOP
Hybrid Learning
From print to digital, in school and at home, help learning happen everywhere.
BACK TO TOP
Social Emotional
Helping students feel secure in their environment, ready to learn and succeed.
BACK TO TOP

COVID-19 Thought Leadership
We are dedicated to providing expert guidance on how to return to school safely in the era of COVID-19. Check back often for the latest intel, insights, and ideas. Visit our blog site for a library of COVID-19 Resources.
BACK TO TOP
Top products for today's needs